Muniosi wrote:
Looks like you're almost done! How much longer do you think it will be to complete it?
Hopefully soon.
Mikeyman64 wrote:
This is quite amazing so far! Very professional looking.
Thanks.
Here is the entire thing completely disassembled, the panels were cleaned up and all the masked edges were tamped, so it's ready to spray.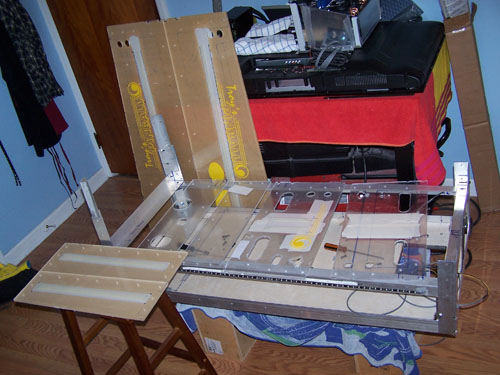 Below shows what the acrylic panels look like after the first coat of black vinyl color.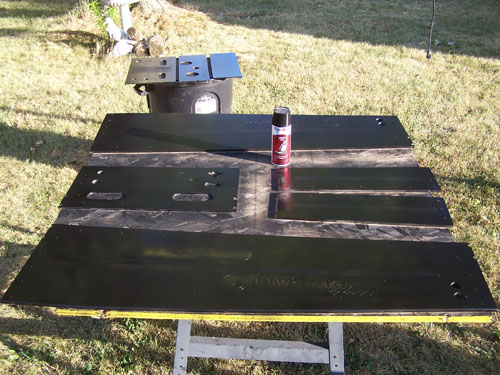 Three cans later and the front side of each panel was sufficiently black. The backs of each panel were masked and then sprayed with blue vinyl color behind the vinyl decals.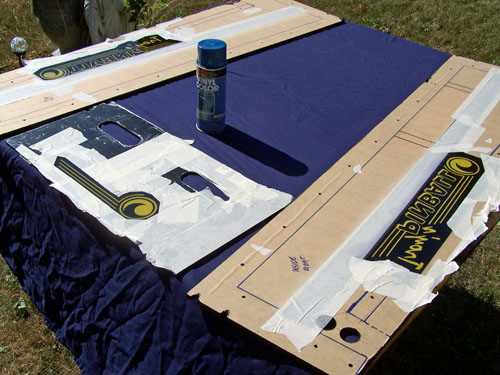 Here it is with the all the masking removed, the shiny smooth blue letters look killer against the finely textured black surface.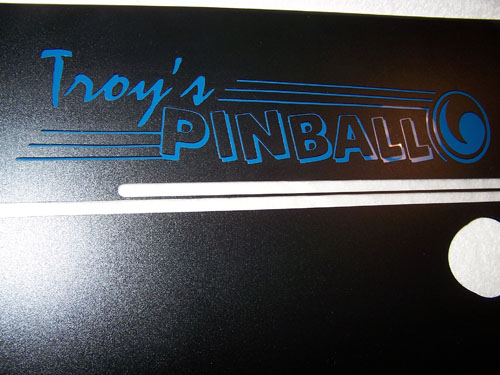 Sapphire rocks and so does their window outline, vinyl sign material makes a great mask when used with automotive vinyl color, I didn't have color seep under the mask anywhere.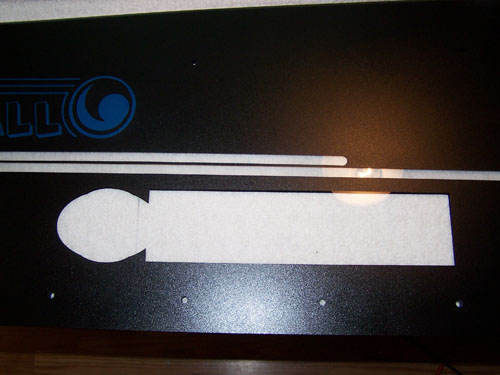 Time to install the Sapphire decal I had made, I lined it up and taped it along the top edge, then removed the backing paper and used the blue card to smooth it down.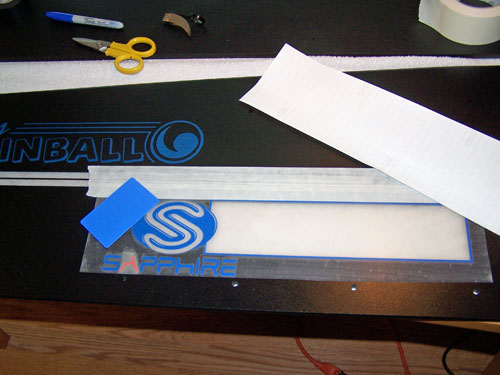 It looks good, but I still have a little more to do on the back sides of the panels before they can be installed.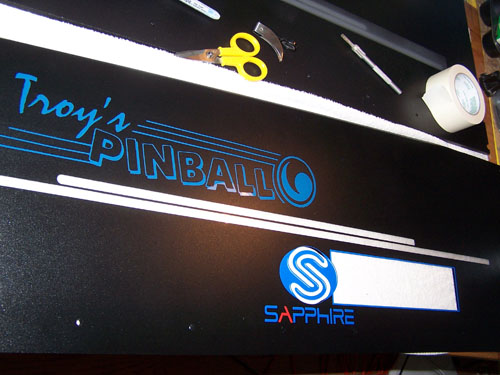 I cut the roll of light diffusing film into strips and black electrical taped them onto the inside panels over the SMD LED strips location, then I brushed all of the taped edges with liquid electrical tape to make sure they stay put. A piece of light diffusing film was also cut to fit over the Sapphire "S", it will also be getting some glow treatment.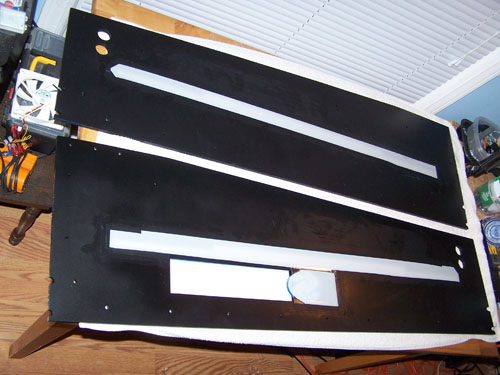 Both side panels are finished and ready for installation... I still can't believe how nice they turned out.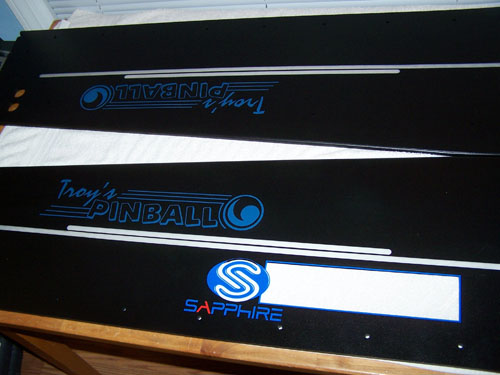 It took a lot of patience and cans of vinyl color to get all the panels looking right, but at $9 a can I wasn't so worried about the back, if it looks a little splotchy it's because it is. I vinyl colored the duct to the PSU black and screwed it onto the now ready for install back panel.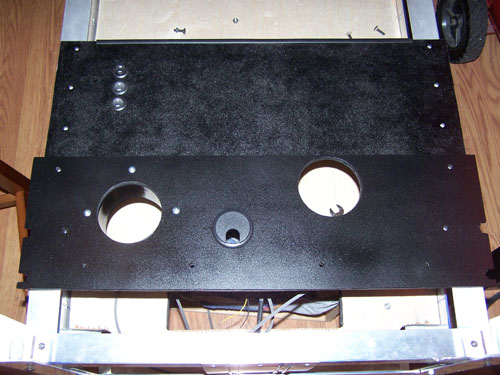 Front panel unmasked and ready to install.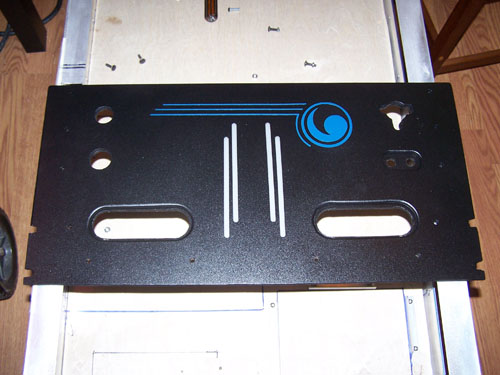 I am putting the back box together first, get those pieces together and out of the way so I can focus on the table part of the build... not far now.