ssmith43654 wrote:
If I were to hook the dvd 5v line straight to the 5v unswitched, would it work? Would it be too power/current for the drive and break it?
it should work but i would leave it as it is, try disconnecting the rgulator and wiring it to these pins (if you can)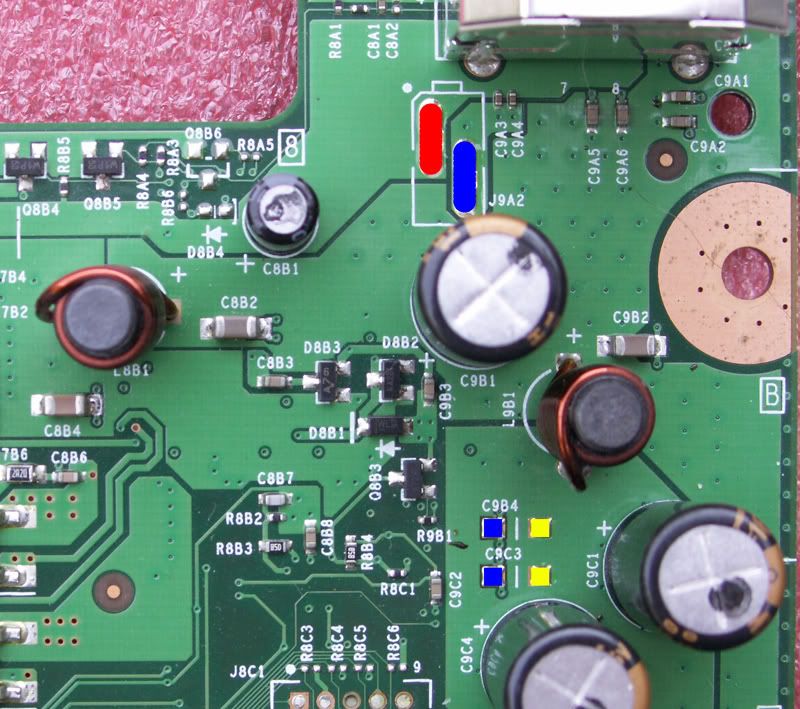 [image from Chezwik]
Quote:
red is 5v and yellow is 12v. blue being ground
ssmith43654 wrote:
Also, i tried putting rechargeable batteries into my controller last night, and they didnt work? I suspect this is because normal ones are 1.5v and rechargeable are only 1.2v?
just checked my controllers and they all have 1.2v batteries. they all work fine.
what happens when you use regular batteries, it works? if so just use them.
if not;
<>have you modified the controller at all? check the pcb for shorts
<>make sure the batteries are put in the right way and that both ends are touching the metal contacts.
if all the above fails try wrapping the batteries in duct tape
im looking into the rechargeable problem..strange
ssmith43654 wrote:
As always, Thanks for being very helpful!
any time, its my job