I figured out how I'll make the volume and brightness adjust buttons for the screen.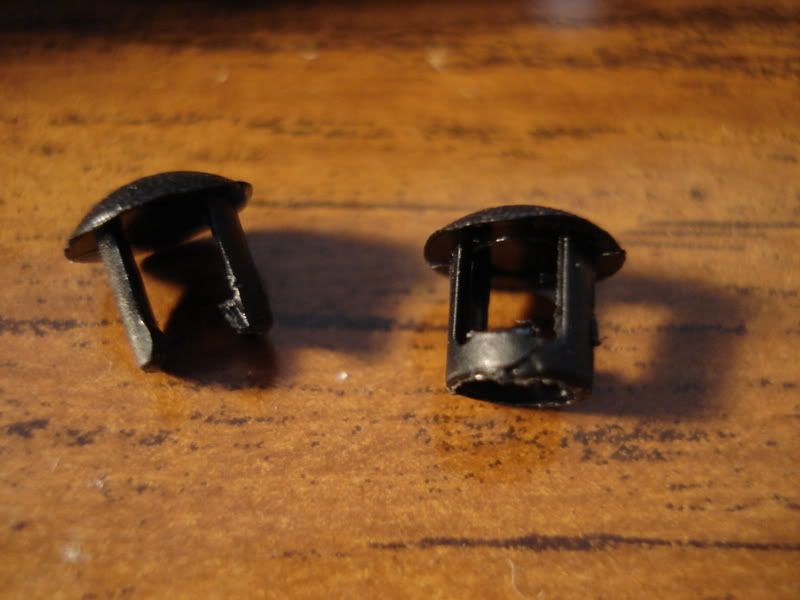 My local RadioShack just recently started stocking some extra tall tact switches, so that makes this easy.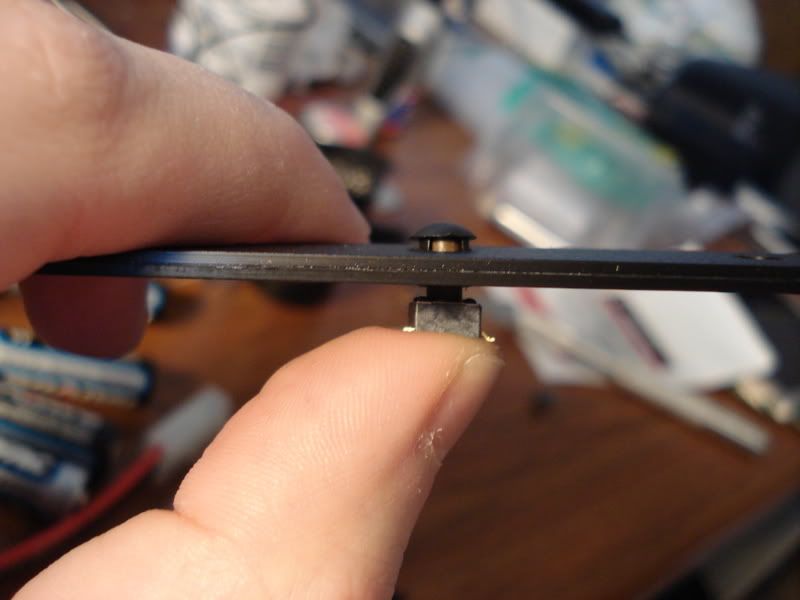 Superglued some perf board in place to be soldered to later.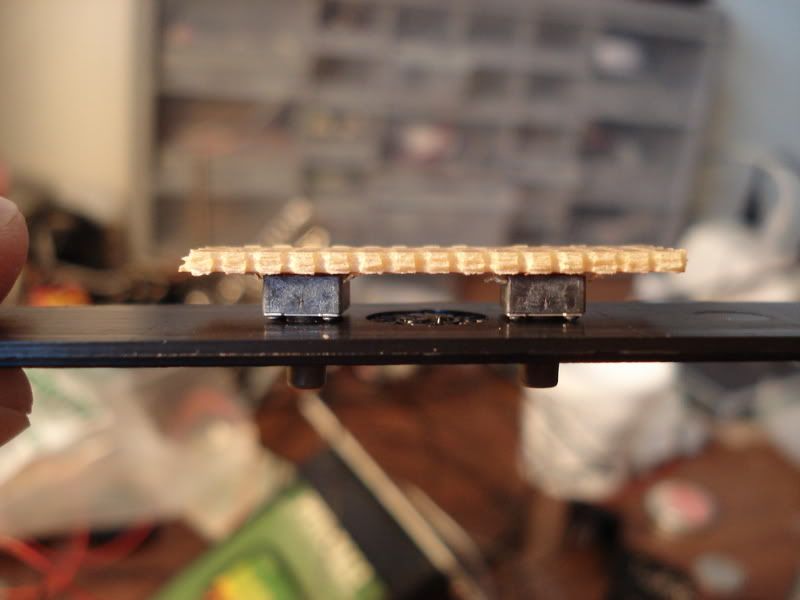 And finally, perhaps the most exciting thing for the day: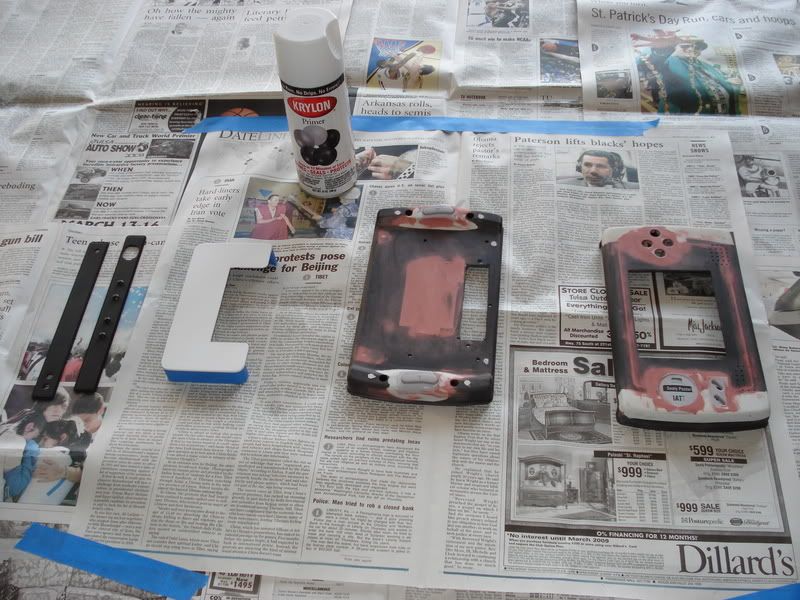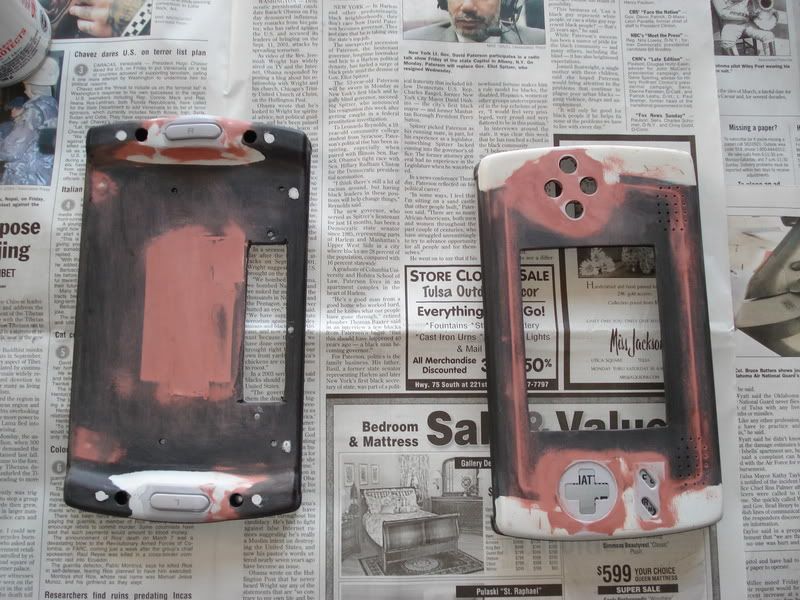 First coat of primer!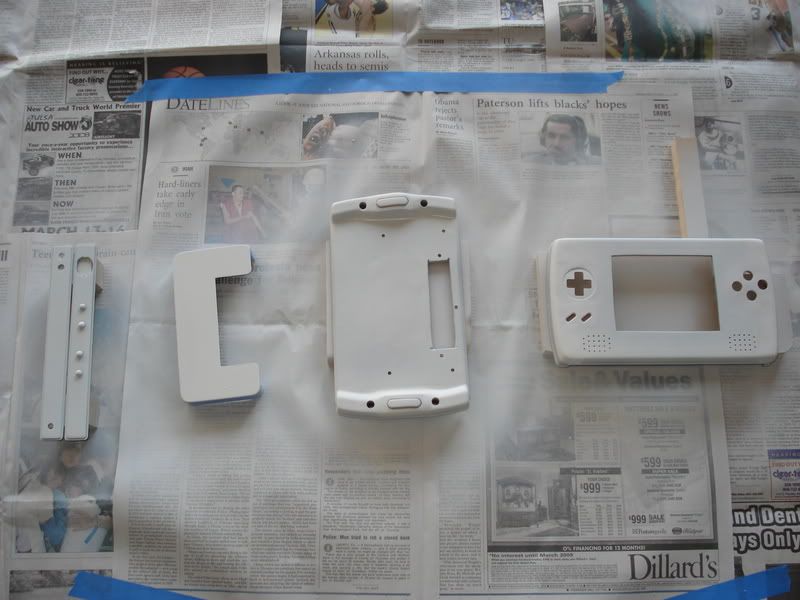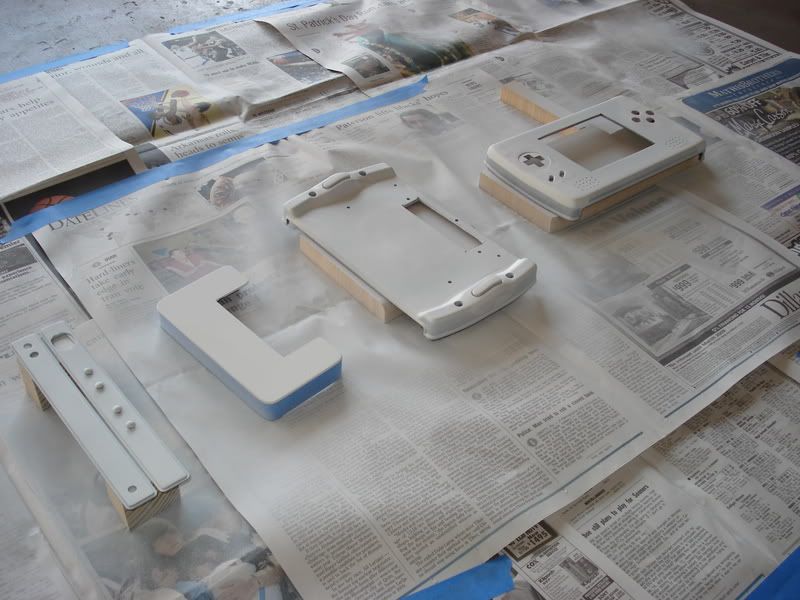 I'll need to add some more spot putty here and there and do some more sanding. The primer helps me see the uneven spots because of its uniform color.

_________________


dragonhead wrote:

sweet. ive spent a third of my life on benheck!