Hello everyone. I managed to wrangle some free time on Sunday to work on this, even though it meant driving back to school on Monday morning and running straight to class. It was worth it because I believe I've created something awesome!
On Saturday I tried and tried to make a cartridge slot just like I did for the first ZN-40 SNES. However, I kept screwing up and either I bent the metal in the wrong place or I wasn't careful and snapped the metal by bending it too far (I was using a vise). I ran out of time that day and it was a good thing that I stopped because I was about to start throwing things. Frustrating!
Here is a picture I took that day. I
intended
to do a write up about making a cartridge slot like my first one, but I managed to waste almost all of the aluminum strip that I had and my free time was used up.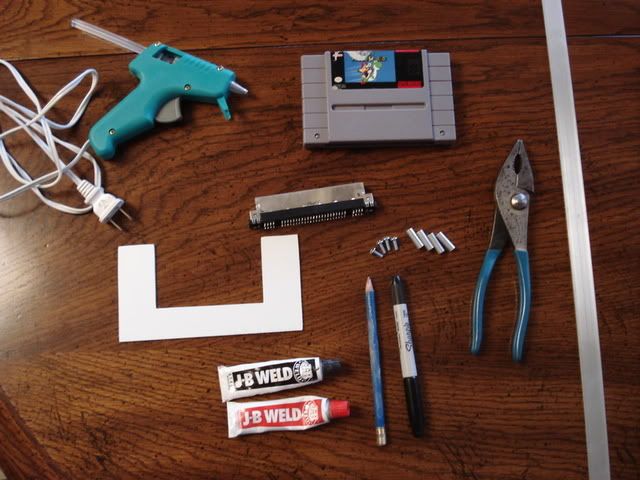 The next day, after church, I came home and learned that my dad had brought home his shop-vac from the business he owns. It's a 6.0 hp beast of a machine and perfect for vacuum forming! About a month ago I randomly decided to try making a better vacuum forming box because my first one was too large to get good suction.
I whipped up a mold using some 3/4" MDF board (the same thickness as an SNES cartridge) and some 1/4" plywood stuff (the batteries are exactly 1" thick) and my handy new band saw that I got for Christmas from my folks. I used some glue and finishing nails (I got impatient for the glue to dry) to put the two pieces of wood together.
Put the mold on some risers. I probably should have made it a little higher even than this.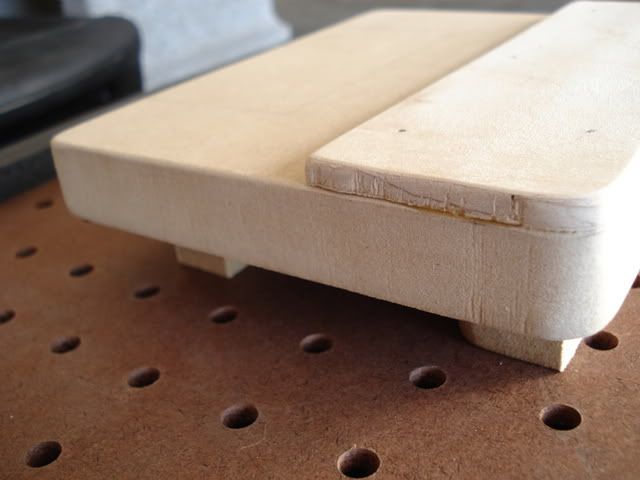 The newspaper is to keep my jeans from getting dirty! I straddled the hose when doing the work. (No, I didn't put the eyes on the shop-vac. I think my older brother did that a couple of years ago.)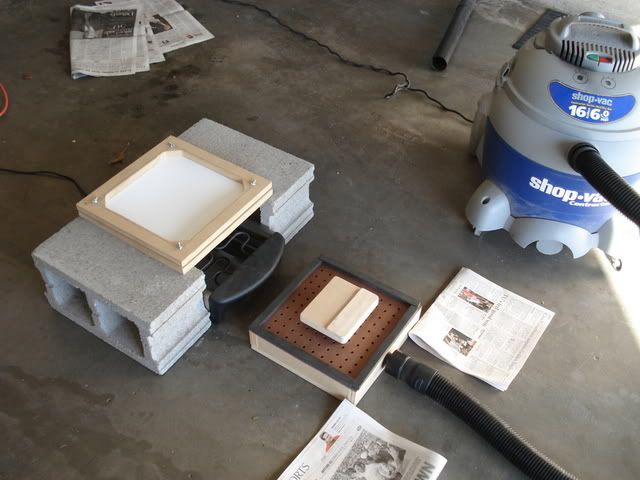 Since I have plenty of 3/4" MDF board laying around I decided to make everything with it. The box, the mold, and my plastic holding frame are all 3/4" thick. The plastic is
just
beginning to get soft in this picture.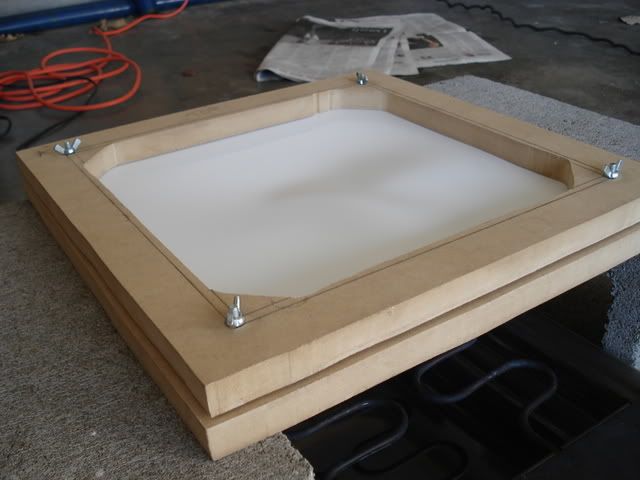 Now, I only had two pieces of plastic left over from the last time I tried vacuum forming (which had pathetic results). So I only had two shots at this. It was either get this right or wait a couple more weeks for more plastic to come in. I purchased my plastic from
this company
, by the way. Best price I can find!
What do you know - the first try failed! But luckily I had a second piece and that one came out fine. I probably should have set the mold on some taller risers to get straighter walls, but I think it will turn out all right when I'm done hacking it into shape. There's still plenty of cutting and sanding to do before I'm done!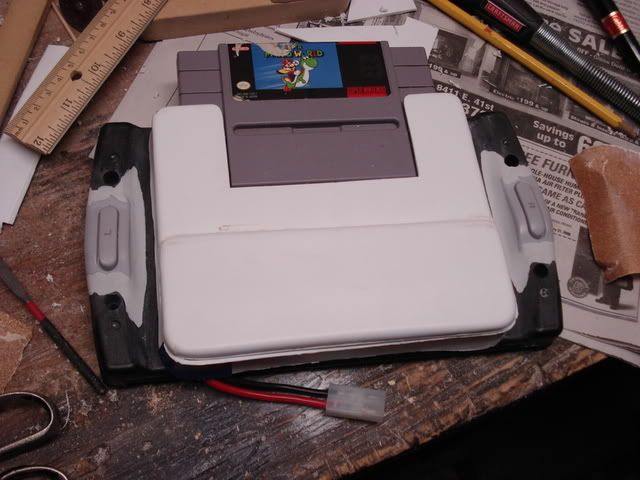 This corner cracked

Easily fixable, though. I'm going to bondo this to the case anyway.
Thanks to this design we now have a battery compartment! I cut the plastic with a hot knife blade attachment I have for one of my cheapo soldering irons.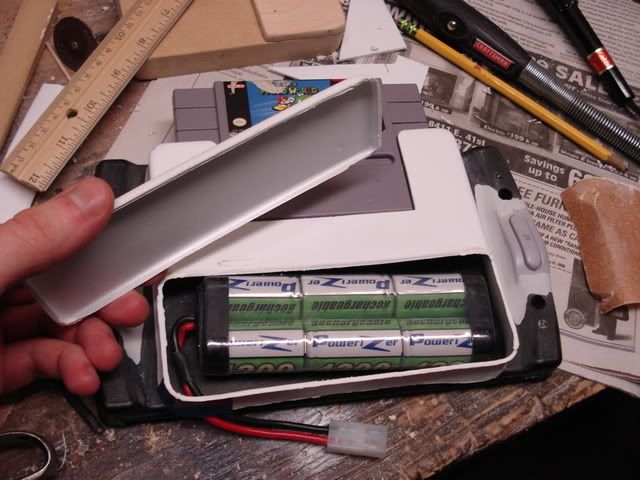 So, lessons learned:
1) Don't make your vacuum forming box too thick. It's better to have a thin one than a thick one because it takes too long to suck out all the air from a big box and that gives you crappy results.
2) Practice! This is the first "successful" run I've ever had at vacuum forming. I wasted about 10 sheets of 1 sq. ft. plastic before my first success.
3) Is this the best setup for vacuum forming? Hardly. It's just what I've cobbled together. I think if I can figure out a design for suspending my grill thing upside down over my vacuum box then I'll be able to lower the plastic straight down without worrying about alignment. If you don't have the plastic centered when lowering it onto the mold then you're screwed and need to try again!
I'm really pleased with this design over my previous one because this provides a compartment to hold the batteries instead of just sticking them on with some Velcro or whatever.
More delicious goodness next week!

_________________


dragonhead wrote:

sweet. ive spent a third of my life on benheck!