I've been adding some numbers up today and it's looking promising. I think it may be possible to make an SNES portable that runs off of only 4 AA batteries and still have an acceptable play time.
I have a small 2.5" lcd screen (
exactly like this one
) that I tested today and it runs off of a measly 6 volts drawing only 117 mA. That's pretty good considering it originally runs off of 12 volts with a half amp power adapter.
Edit: Here's a pic in case that eBay store stops selling them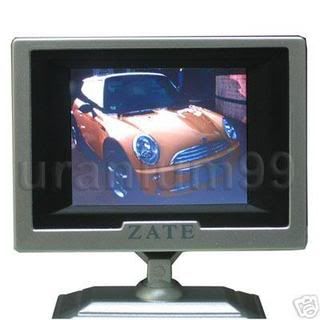 According to
this thread
(grahf's comment near the bottom of the page) the FC Twin draws only around 200 mA. Can anyone back this claim up? What about just the SNES portion as compared to both SNES and NES sections together? Anybody got a multimeter handy? I'd test but I don't own a FC Twin console... yet. I did come across
this thread
which claims 850 mA. Which is correct?
Also, if it's needed, I could use
this switching regulator
from Dimension Engineering. I used it in my second SNESp and can attest to its incredible awesomeness and battery sipping prowess.
So what do you think? Does this all add up like I'm thinking it is or am I overlooking something?

_________________


dragonhead wrote:

sweet. ive spent a third of my life on benheck!