Hey Folks,
I've been working on a solid pinout for the PCB for a few days now and fiinally compiled a finished pic: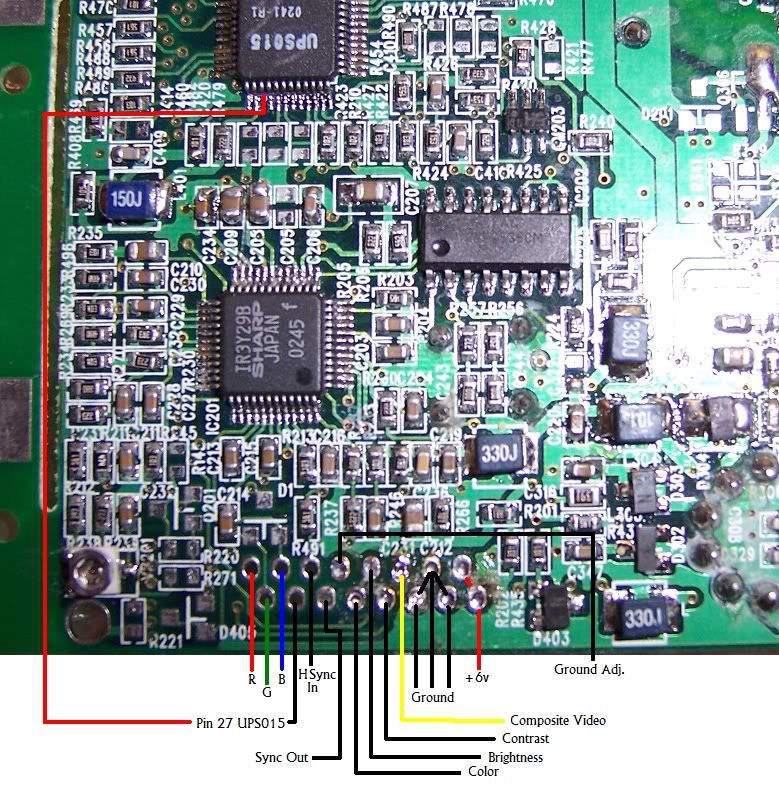 I'm very sure of everything except the adjustable ground input...that actually is tied to VCC1 according to my datasheet but it makes more sense to be adjustable ground as shown here:
http://www.bquach.com/images/gamegrrl/pinout.jpg
As you will notice there are RGB inputs on the board! I am going to do some testing on this later because my screen broke sadly. This board is also capable of S-video which I will also be looking into as soon as I get a new screen.
-Segasonicfan