so..... i was doing some work on the battery mounting in the case, and i got the first 3 cells installed: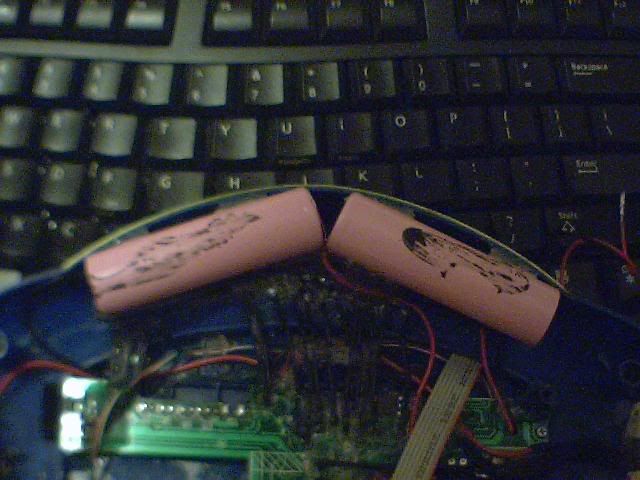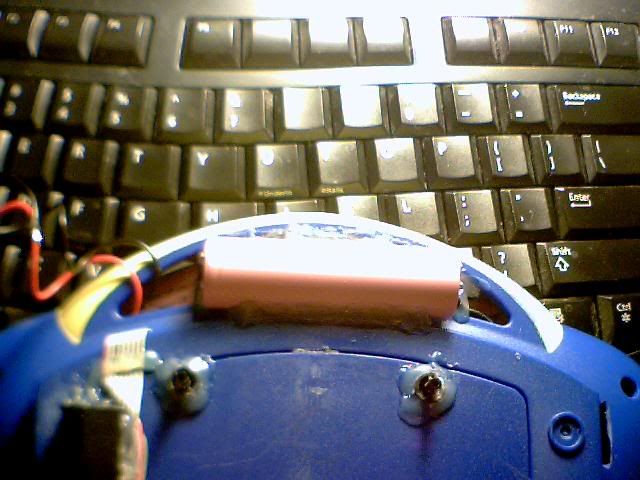 now i know some of you might think that i should have waited until i got all the final case work done before i go ahead and permanently mount the cells in, but the fact is they are fairly resilient, and well, the so called " mental blue print" i had for this portable has changed 10 times so far during it's construction. if i had actually drawn one up it would probably look nothing like the way it does now, simply because so many variables and factors have not been what i expected them to be, and they in turn forced me to slightly alter my designs to make it all function properly. so ALL that being said

, i didnt plan on putting the cells in just yet, but all things considered, its really quite harmless.
also, i was fiddling with the dvd drive mount, and i noticed that the laser ribbon rides up quite close to the spinning disk (which during the functionality test, put a wide abrasion ring on my imported copy of kingdom hearts

). the cable wasnt perfectly aligned during the test, but when it was it still came within about 1mm of the disc, so i decided to dig out a little valley for the cable to rest in, and now the cable has about 4.5mm of clearance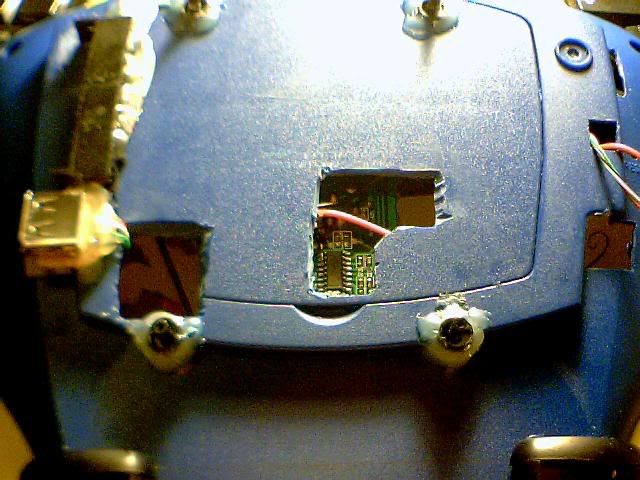 you can also see the usb plug i installed