Update 7/31/08:
For "completed" pictures, please
click here
.
Yes, it's true - I'm making another ZN-40 SNES. This time it's not for me - I've been commissioned. This portable should have been finished a while ago, but the factors of being away at college during the week, my brother's family visiting from Alabama during Christmas Break, and getting engaged have all prolonged this project. Luckily, I've managed to
make
time for this portable the past couple of weekends and I have progress to report.
First, some delicious pictures: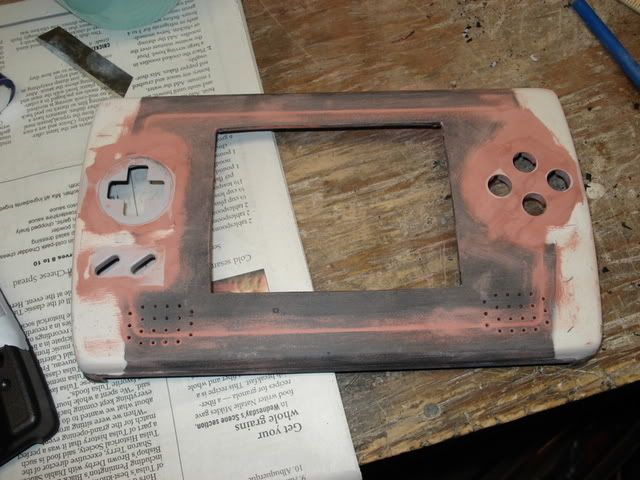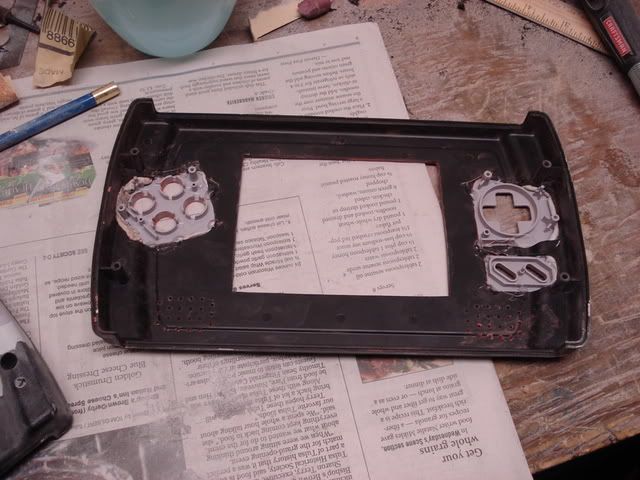 A drill, some perf board, and clips make easy speaker holes

Nice and flush, but slightly raised section for the buttons. It came out well.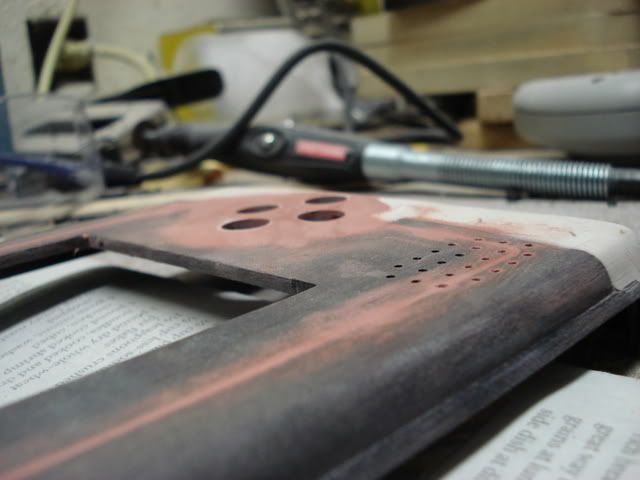 Adding epoxy putty to the back for the triggers/shoulder buttons. Just cut off a section with a razor blade, knead it between your fingers, and you're ready to go! Here's a tip to keep the junk from sticking to your fingers like crazy: Dip your fingers in some water before mixing the stuff together and then applying it. It's a waterproof substance so it won't hurt it and it helps you get a nice smooth finish on what you're shaping. It cuts sanding time down a lot which is good because this stuff dries as hard as a rock in under an hour.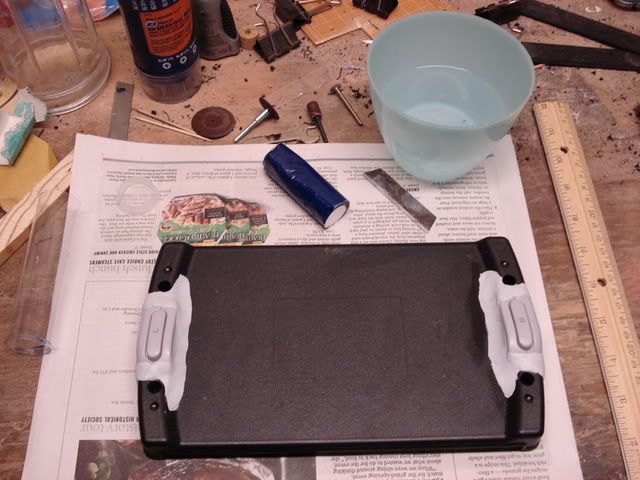 Before sanding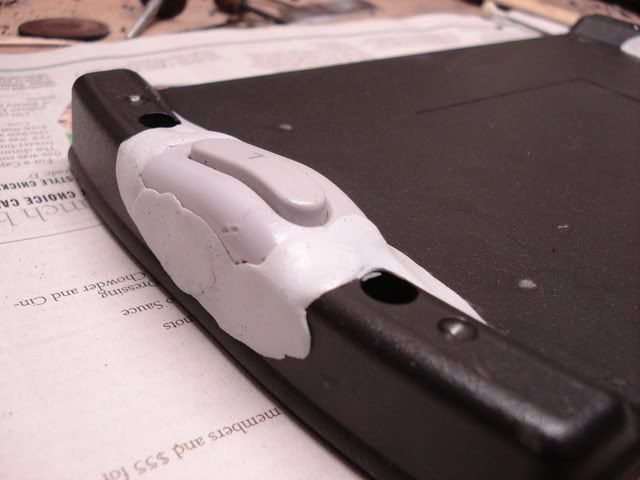 And after sanding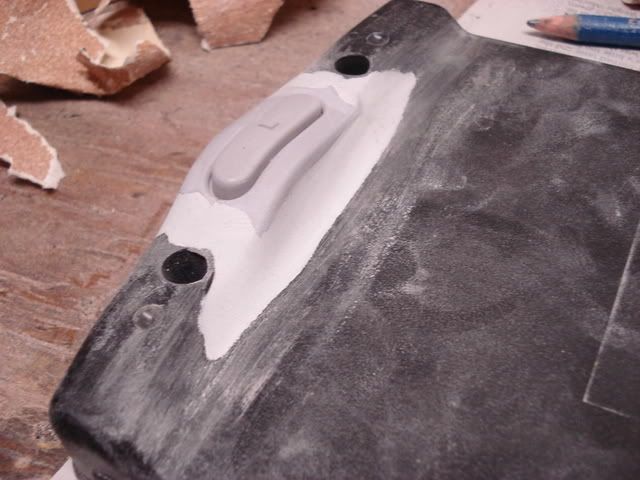 Phew - dusty!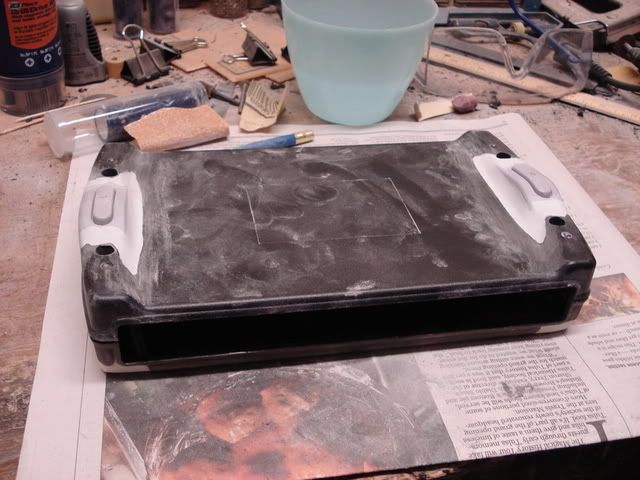 I figured this would help others see how high I made the triggers stick out
Together at last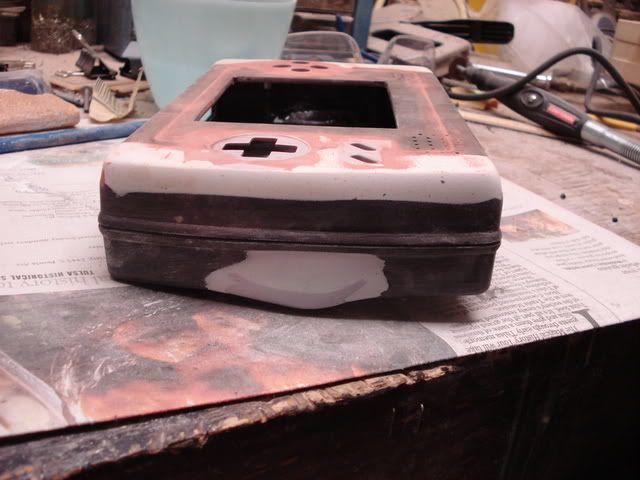 Here's what the inside of the trigger looks like. Yes that's a reset button from an SNES mini - it's perfect for the job! I'd say it's roughly equivalent to pressing an XBox trigger, although it doesn't travel as far.
While the epoxy putty was setting I went to work on the screen. Four 17,000 mcd LEDs ought to do the trick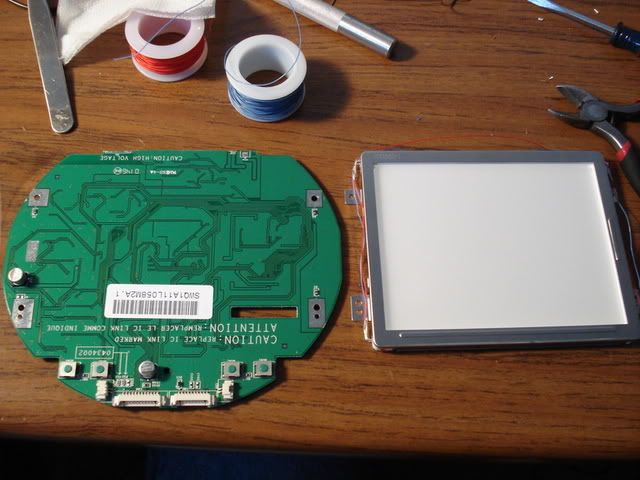 Anybody remember
hailrazer's tutorial
about making PSOne screens crisper and more brilliant by removing the anti-glare plastic? Well, it works! There were some bad scratches on the screen so removing this fixed that problem. Good as new!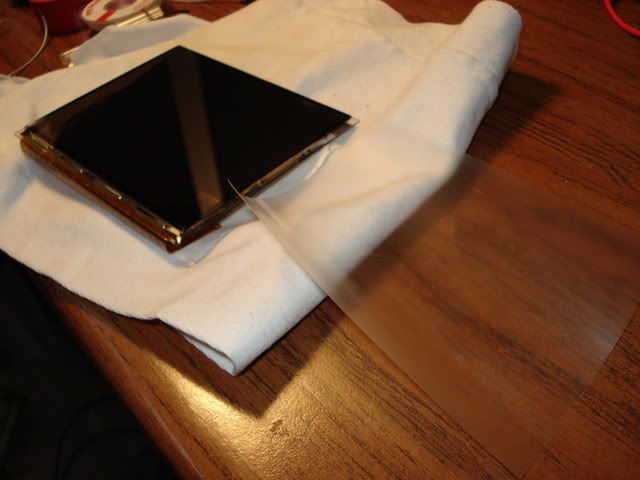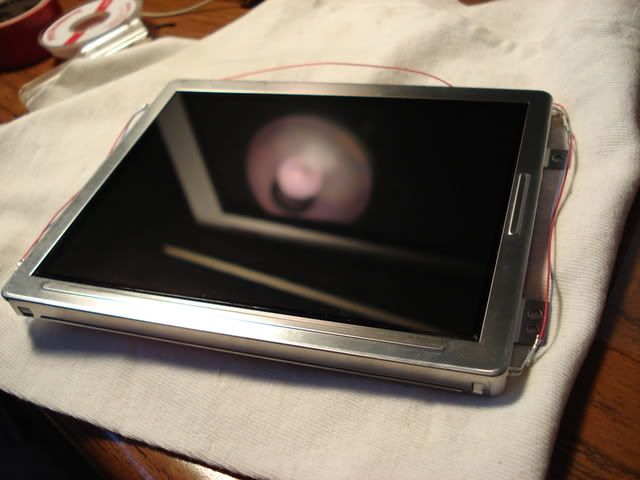 Ooookay... I better stop posting pictures before everyone's internets explodes. While waiting for my pics to upload I desoldered the cartridge slot from the motherboard, so that's another thing off my checklist. I'll post with more updates next weekend!
-Brian

_________________


dragonhead wrote:

sweet. ive spent a third of my life on benheck!