Here's a few pics of my controller ports all cut out.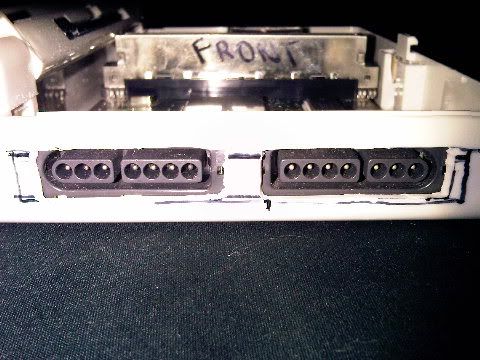 THINGS TO DO:
1.Buy new soldering iron and desoldering iron.
2.Order zenith screen. DONE!
3.Buy batteries. DONE!
4.Wire up controller, battery, screen, speakers, switches, a/v ports.
5.Relocate cart slot. (not looking forward to this...)
6.Get some sheets of plastic. DONE!
7.Paint
8.Other stuff that I cant think of.